Released an Android Application, "TV Friends."
With a concept, "Let's Chat Watching TV," a chat room service for all Japanese TV channels named "TV Friends" is released today.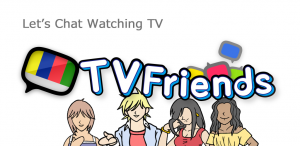 Not only chatting in the service, but also selecting avatars, voting your choice, playing sound effects to share TV watching are available.
Detailed information can be found on TV Friends' Web Page.
You can download the application from here.


Coincidentally, today, 4th Feburary is LUXALA Inc's 1st year of established memorial day. During development, I didn't target this day to release the application, but coming close to the end of the development, I decided to release the application today by giving up some Saturday and Sunday holidays to adjust the development progress.
As LUXALA Inc., we finally stand at the start point of our business consuming a year. I hope every users will love and use this application.
LUXALA Inc.
CEO Ryuji Yamamoto